Simple, Lovable Communication
The first intelligent conversational platform built for P&C insurance. Powered by SMS, Hi Marley simplifies carrier and policyholder communication, creating faster and more lovable conversations.
Why Hi Marley
We understand that insurance economics are a little different from other industries. Hi Marley creates solutions that help you achieve success across the three most important dimensions that drive those economics.
4.8/5
Average Rating
per Claim
Customers are Wowed
Communication policyholders want. A continuous stream of timely communication builds trust and loyalty to improve customer satisfaction and retention.
35%
Reduction in Calls
and Voicemails
Claims Reps are Happy and Engaged
Make claims adjusters jobs easier to build better policyholder relationships. Eliminate phone tag and increase job satisfaction to drive claim resolutions.
3 Days
Reduction in Cycle Time
Carriers See Financial Results
Streamlined communication offers faster time to resolution, improved productivity and reduced claims leakage. Improve outcomes with advanced and sentiment analytics.
Customer Stories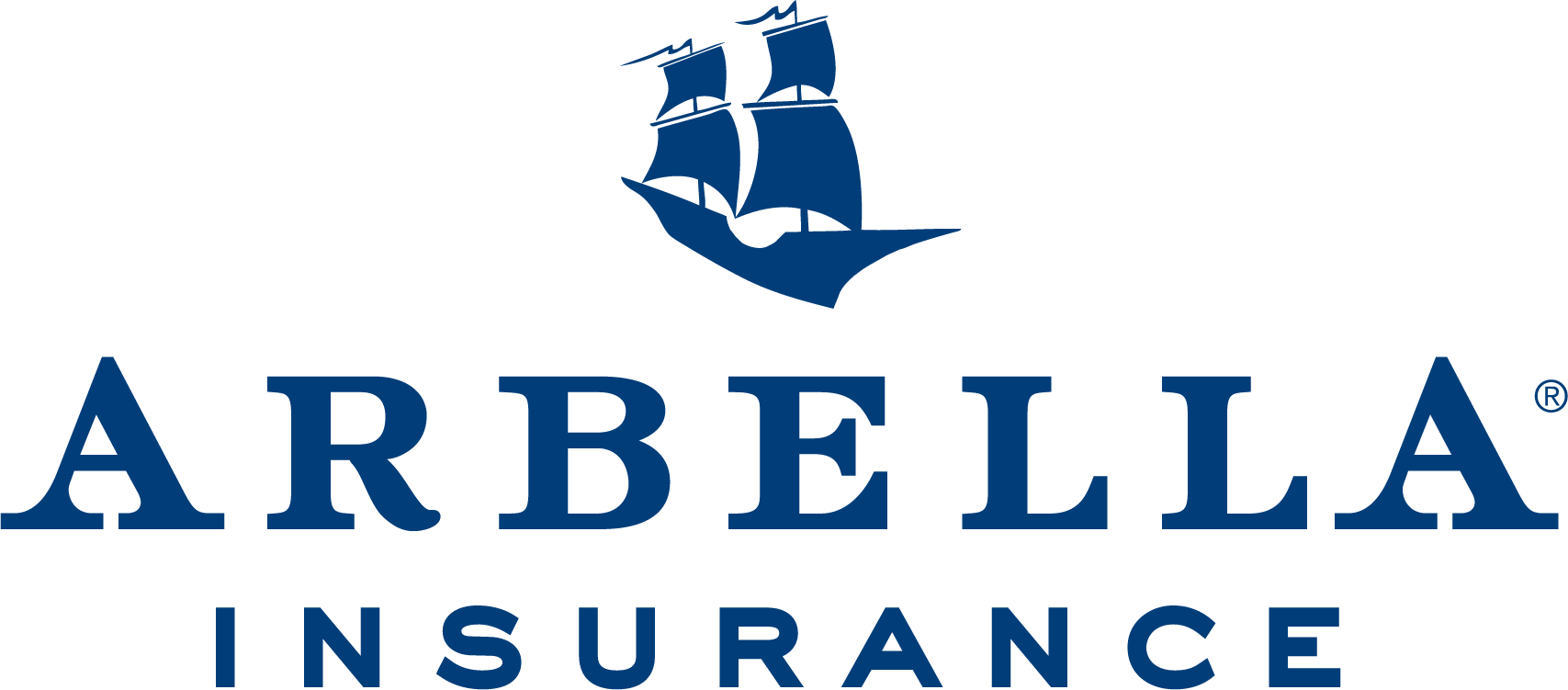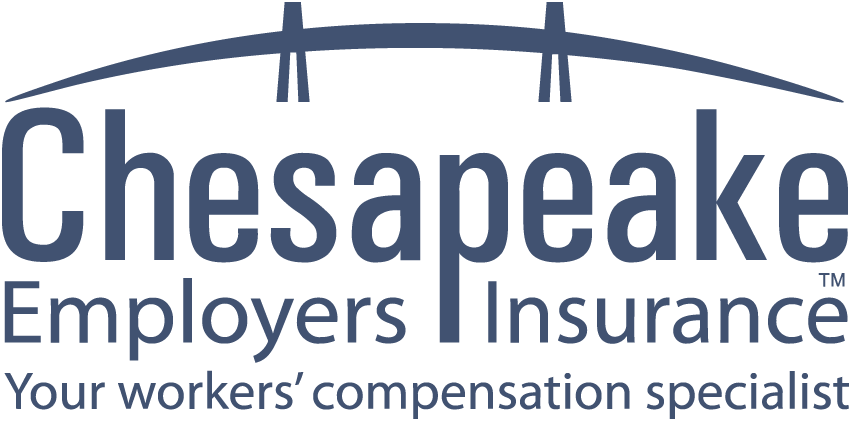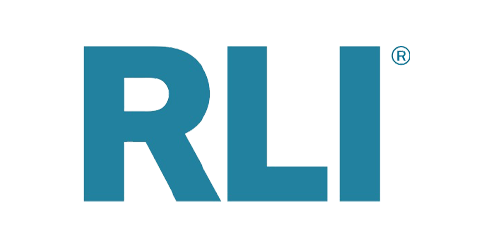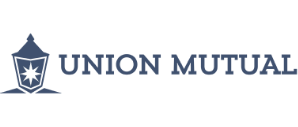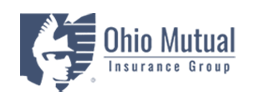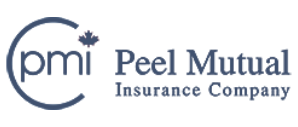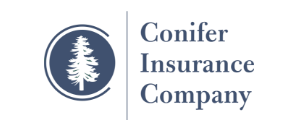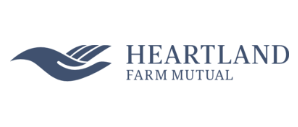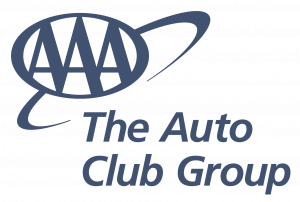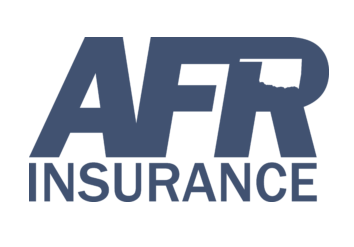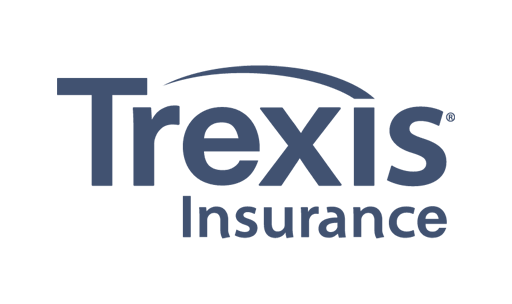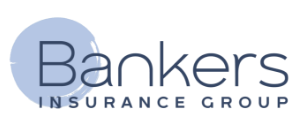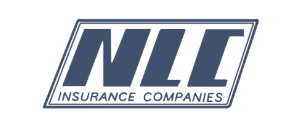 "During our pilot with Hi Marley, we proved our hypothesis that text messaging is our customers' preferred communication method. Our employees loved it, too. Hi Marley's innovative SMS platform helped us streamline communications, reduce phone call volume and simplify operations, saving significant time and allowing us to resolve claims faster."
John Tobey
Assistant VP of Claims Operations
Philadelphia Insurance Companies
"We're excited to partner with Hi Marley and offer our policyholders a more efficient and faster way to communicate with us throughout the claims process. We saw immediate benefits of Hi Marley during our pilot. After just 30 days, we received such positive feedback we knew we wanted to roll out the platform to a large group of our auto and property claim staff."
Chuck Garry
VP Director of Claims
Pioneer State
We're proud to partner with leading P&C insurance industry solutions providers to help accelerate Arbella's digital transformation. Our goal is to leverage Hi Marley to modernize our business, streamline operations, connect with the insurance ecosystem and empower our employees and agents to provide the best possible customer service."
Paul Brady
SVP and Head of Claims
Arbella Insurance
"Our adjusters have had really high adoption since day one. They continue to tell us they don't want it ever to be taken away and just how much easier it is to connect and reach out to the customers."
Gwen Olsen
Enterprise Claims Strategy Assistant Vice President
American Family
Five of the top 10 J.D. Power Auto Insurance Customer Satisfaction Award winners are Hi Marley customers
"Our company goal is to be the best niche workers comp carrier in Maryland. Hi Marley is giving us a competitive edge while helping us ensure all of our claimants receive the best service and experience possible."
Sarah Cunningham
Claims Supervisor
Chesapeake Employers Insurance
"We aim to deliver the best claim experience possible to our customers. Hi Marley's platform gives our commercial lines policyholders more choices in how they connect with us and manage their claims. The automated solution streamlines the claim process and communications, enabling our team to remain highly responsive to customers."
Matt Campen
Vice President, Property, Marine and Surety Claims
RLI
"We value the metrics and analytics received from the Hi Marley platform. We've noted shorter claims cycle times and increased positive customer feedback data as two of the most compelling results."
Jeffrey Pryce
Assistant Vice President, Claims
Union Mutual
When asked policyholders' preference for texting during the insurance process, using texting to service an existing policy was the top choice
"Hi Marley is one way Providence Mutual makes claim cycles more efficient. If we're able to take care of the more transactional interactions more efficiently, that gives us more time to work with policyholders on complex interactions."
Franco DiDuca
Vice President, Claims
Providence Mutual
"We go above and beyond to take care of our members and ensure they can reach an actual human when needed and always feel supported. That's where texting comes in; it gives us another way to update our members and keep them informed on what's happening with their claims. That's been a tremendous success."
Derek Prior
Claims Shared Services Manager
Mutual of Enumclaw
"Hi Marley not only has helped us with fast responses, but we've also significantly reduced voicemails. We can get in touch with our customers quickly and efficiently with text messaging. With the telephone, we often call and leave a message. But now, with Hi Marley, we can resolve the issue via text."
Courtney Dymes
Claims Manager
Preferred Mutual Insurance Company
"Our NPS overall is very high but ranges five to ten points higher on claims that involve some form of texting. Text messaging allows the customer to communicate in a way that they're familiar with, and we see the benefit of interacting with customers in their preferred channel."
Jason Bidinger
Claims Process Leader
Westfield Insurance
"A big part of our decision was that the team at Hi Marley understands claims and the insurance business, whereas others just didn't get it."
Andrea Presler
Auto Material Damage and Subrogation Leader
Ohio Mutual Insurance Group
100 FEWER CALLS
100 fewer calls per claim rep per month when using Hi Marley
"Hi Marley offers purpose-built functionality that will help us improve our communication and collaboration across claims. Our adjusters saw immediate value in features like automated transcript uploads to claim files and the ability to send and receive photos, video and other media, that would help tremendously in their day-to-day responsibilities, streamlining workflows and increasing efficiencies."
Pete Walkup
Vice President of Claims Operations
Donegal Insurance Group
"The Hi Marley platform enhances our already robust digital capabilities for policyholders and aligns with our enterprise-wide mission of helping people thrive in a connected world. Hi Marley lets us meet policyholders on the channel where they want to communicate, making the claims process quicker and easier for everyone."
Alex Punsalan
SVP, Head of Global Housing Claims
Assurant
"Through ongoing conversations with our customers and agent partners, we've come to understand that their preferred methods of communication are changing. Our exciting partnership with Hi Marley allows us to conveniently offer text messaging capabilities, and we're already seeing positive results."
Rick Hobbs
Senior Vice President, Claims
AF Group
"We are seeing a reduction in cycle times that we have now eliminated that dreaded phone tag that really sucks the life out of the customer experience."
Irene Bianchi
CEO
Peel Mutual Insurance Company
70% of Canadians said they would use texting to receive notifications from their insurer about timely events
"With our property claims team, Hi Marley offers a simple communication tool to keep our customers continually engaged in the claims process. And when loss information is quickly shared, the result is faster resolutions. Ultimately, we want to streamline the claims process. Hi Marley gives us yet another way to do just that."
Jennifer Yert
Senior Vice President of Claims
Conifer Insurance
"Our goal is to communicate seamlessly with our customers and real time two-way texting is the solution."
Rocco Neglia
Vice President, Claims and Loss Prevention
Heartland Farm Mutual
It takes the average person 90 seconds to respond to a text
"Working with the team at Hi Marley has allowed us to create a new model of service that is not only pleasing our customers but intriguing our colleagues. We've had a history of delivering great customer service, but the Hi Marley platform is allowing us to deliver an exceptional experience and develop relationships with our customers like never before."
Karin Bogenschneider
Director of Claims
West Bend
"Hi Marley satisfies both our need and our customers' needs as well. The two-way texting and ease of exchanging documents and photos exceed our expectations."
Roger Graff
Vice President of Claims
Farm Bureau Insurance of Michigan
With an average customer satisfaction score of 4.7/5, 90% of customers gave Farm Bureau 5-star ratings
"Hi Marley has led to process improvements and allows the claims team to connect more easily with customers. This all translates into improved job satisfaction. And our investigation process has gotten stronger with the customer option to share important materials through SMS messaging."
Jay Lannin
Assistant Vice President, Claims
Auto-Owners
"It's a win-win. Policyholders prefer text messaging rather than playing phone tag, and Hi Marley makes adjusters much more efficient in handling their claims—which in turn makes everyone happy!"
Todd Shevlin
Senior Personal Lines Claims Manager
Electric Insurance Company
A 93% average opt-in rate proves that text messaging is welcomed by Electric Insurance policyholders
"Everyone communicates via text; it's only going to get easier with Hi Marley. We know that not every text is created equal, so now we can help our adjusters understand where they need to focus, help our leaders develop their teams, and help our organization provide enhanced customer service and a better experience."
Laurie Pierman
Vice President of Claim Operations
Amerisure Insurance
"To resolve claims more quickly while minimizing level of effort, we must keep innovating. Hi Marley's communication platform offers greater efficiency in claims cycle times, even stronger customer satisfaction and insights we need to further refine products and services."
Brandon Casey
Senior Product Owner in Corporate Strategy
Amica Insurance
"Hi Marley has significantly improved our claims handling process. Communicating with our customers is now simple and direct. I'm especially pleased with how quickly our staff embraced this technology."
Tom Harris
President and Chief Operating Officer
Quincy Mutual Group
2 DAYS FASTER
By using Hi Marley, Quincy Mutual Group found that total claims settled two days faster and call activity decreased by over 10%
"During our pilot with Hi Marley, we proved our hypothesis that text messaging is our customers' preferred communication method. Our employees loved it, too. Hi Marley's innovative SMS platform helped us streamline communications, reduce phone call volume and simplify operations, saving significant time and allowing us to resolve claims faster."
John Tobey
Assistant VP of Claims Operations
PHLY
"Hi Marley brings our client service to a new level. By integrating their solution, we are creating a better experience for a happier customer while optimizing our internal process efficiencies."
Brian Turnau
Senior Vice President of Claims
FedNat
FedNat has seen continued success since launch with 92% five-star ratings and a 4.9/5 average customer score
"With Hi Marley, we've been able to build efficiencies into our daily workflows. This helps our claims adjustors be more proactive and efficient, and helps our injured workers get to a resolution and back to work faster."
Jamie Bourg
Vice President of People Operations
LWCC
"Thanks for your partnership in helping us make the claim experience lovable! We look forward to continuing to improve adoption and delivering a truly frictionless experience."
Lori Pon
Director of Claim Strategy and Innovation
The Auto Club Group
NPS is 319 basis points higher and claim cycle times are a half-day faster when ACG uses Hi Marley.
"Text messaging has made getting in touch with our customers much easier. Our policyholders may not always be free for a phone call, but they respond the second they see a text message, which keeps the conversation going, without playing phone tag."
Kim Tomlinson
Casualty Manager
AFR Insurance
"In working with Hi Marley, we've seen how a communications platform can change a customer's experience in a moment of need."
Teresa King
Senior Vice President and Chief Claims Officer
Encova Insurance
Encova experienced a 46% decrease in cycle time with Hi Marley and average customer ratings of 4.8/5
"We know that speed and convenience of communication is key to delivering the experience of excellence for our customers, and the intelligent conversation platform helps us take it to the next level."
Alyssa Hunt
Senior Vice President, Technical Operations
QBE North America
QBE North America's customer satisfaction scores have averaged 4.6/5 stars
"We had a large base of insureds where English was not their preferred language and scheduling time with a translator was a challenge. Hi Marley's translate feature enables my entire team to communicate with insureds. Time-saving, financially efficient and a smoother process for end-customers and our team members."
Michael Turner
Vice President of Claims
Trexis Insurance
"Texting has become a de facto form of communication for many of us and our customers; we recognized an opportunity to more efficiently and effectively communicate with them in a way they prefer."
Bryan Mjaanes
Vice President of Technology
Vermont Mutual Insurance Group
86% PREFER
TEXTING
86% of people said texting is their primary method of electronic communication
"Texting is almost table stakes in this day and age. Hi Marley has eliminated that phone tag situation where an adjuster is trying to reach an injured worker and the voicemail messages fail or it's not set up yet. Now, we can just send a text and say, 'Hey, I need to talk to you,' and it just helps us to move a claim forward faster, and ultimately resolve it at a quicker pace as well."
Suzanne McAuliffe
VP of Claims
Key Risk Management Services (a W. R. Berkley Company)
"In our line of business, there is often a lot of back and forth between the adjuster and the worker who experienced an on-the-job injury. It's a stressful situation, and the benefits are complex. Hi Marley helps us answer our customers' questions faster. It's an innovative solution that will have a lasting positive impact on our business."
Dan Girlamo
VP of Claims
New Mexico Mutual
"The Hi Marley platform is helping our insurance business level-up to, and even exceed, the expectations of our customers that are used to mobile-enabled experience in most other aspects of their life."
Mary Boyd
President and CEO
Plymouth Rock Assurance Corporation
With Hi Marley, Plymouth Rock experienced a 35% reduction in calls and voicemails
"Our Marley Mobile field adjuster pilot was very successful; it delivered a significant increase in NPS. For the interactions in which adjusters leveraged Marley Mobile, we achieved an NPS of 77. Hi Marley is enabling us to make claims easier and more efficient, which lets us deliver an experience far beyond what policyholders expect."
Charlie Norder
Director of Claims
Pekin Insurance
"Working with Hi Marley to pilot new use cases for the Marley platform is an obvious win-win. We are improving our bottom line, but even more, improving the customer experience."
Steve Messina
Senior Vice President of Insurance Operations
Bankers Insurance
Bankers experienced a 50% reduction in average days to contact and average days to inspect during Hurricane season with Hi Marley
"Our customers wanted a fast and convenient way to communicate with us throughout the claims process, especially when it came to scheduling appointments. By offering a simple texting option, we're giving our customers a method of communication they've been asking for, and one that will make their lives easier."
Steve Mraz
Assistant Vice President
Utica National
"Hi Marley is easy to implement, is user-friendly, and in the first few weeks is already reducing processing time in both underwriting and claims. Our employees are loving it, too!"
Angie Salmi
Vice President, Information Technology
RAM Mutual Insurance
ELIMINATES
TIME & EXPENSE
The built-in translation tool eliminates the time and expense of adding translators to the process
"Our mission is to help our customers manage risk, pre- and post-loss, so that they may live their dreams. The Hi Marley platform provides a means of instant communication with our customers. Our claims team was up and running within a day, and the feedback from customers and our colleagues has been terrific."
Ken Carter
Vice President of Claims
Merchants Insurance Group
"Offering two-way texting gives our agents a tangible example to show potential customers how Central is investing in tools that drive quick, efficient claim handling practices. We value our team members, agents and policyholders and want to ensure they have the resources to be successful, engaged and satisfied."
Jessica Pannkuk
Director of Claims Transformation
Central Insurance
"We are excited to partner with Hi Marley to offer a more positive claims experience, with the added convenience of SMS texting."
Steve Shiner
Senior Vice President of Claims
MAPFRE Insurance
71% of people said they would text with their insurance company if it was offered
"Being there when our customers need us is our number one priority. That's why we are excited to bring Hi Marley on board; we can reach our policyholders faster and provide all of the information they need right away, without going back and forth playing phone tag. With text messaging, our customers can reach us when it's convenient for them."
Richard Lord
Vice President, Claims
NLC Insurance Company
"We were one of the first companies to work with Hi Marley. That has been an outstanding solution for our policyholders, and we have been working with them a few years now."
Joel Murray
President and CEO
The Norfolk & Dedham Group
Text messages have a 98% open rate, compared to only 20% of emails
"When a customer has to call us to ask a simple question, it can turn into a five-minute conversation. With text messaging, they can ask the same question in three seconds. The method we use to communicate completely changes the amount of time we, or our customers, need to invest in each claim."
Abel Russell
Claims Director
MMG Insurance
The Hi Marley Insurance Cloud
Insurance is complicated and complex. The Hi Marley Insurance Cloud helps manage piecemeal conversations between customers, carriers and service providers through omni-party communication. We create an integrated customer experience across claims, service and sales that improves resolution time and customer satisfaction. Communication is streamlined from start to finish.
Hi Marley Insurance Cloud Highlights
Hi Marley makes it simple for your policyholders to contact you via text, eliminating phone tag and communication inefficiencies. You deliver simple, lovable protection. Your customers gain a trusted friend in their pocket.
Build Trust
Hi Marley is a trusted contact in your policyholders' pockets. Be there through your policyholders' life adventures, ensuring they have help when they need it most.
Speak Their Language
Hi Marley's translation tool allows your policyholders to communicate in the language of their choice. Eliminate translation complexity and translator service expenses.
A Solution for Insurance
Hi Marley is built for the insurance industry by people who know and love insurance. We understand the complexities of the industry and created Hi Marley to ease these complexities.
Improve the Conversation
Use Hi Marley's analytical insights to understand how your customers feel. You'll see sentiment rank orders, capture five-star reviews and see individual and team performance.
Everywhere Your Team Needs to Be
Eliminate phone tag. With the Hi Marley mobile app, field adjusters are alerted to new tasks, get up to speed quickly and log conversations as they happen.
Seamless Network
Hi Marley is the conversational platform for the insurance ecosystem. Bring your network into the conversation for faster time to resolution and more satisfied customers.
Our Values
Many companies have core values, but at Hi Marley our team lives by them. Be Humble, Max Courage and Ubuntu are the drivers behind what we do and how we behave.
Our Mission
To empower insurance to communicate simply, build trust and protect what people love. The insurance industry can be misunderstood and mistrusted. Communication is at the heart of the claims process, but unfortunately 30% of policyholders switch insurance carriers due to a poor experience. We want to change this by making insurance lovable one claim at the time.
Our Purpose
Our SMS platform empowers insurance providers to protect people, simply. Policyholders live their life with the confidence they are protected, simply by having open communication with their insurance provider wherever and whenever they need it.
Us
Core to Hi Marley's success and happiness is our team. We celebrate each other's victories in and outside of work, respect each other as individuals and professionals and value ideas over hierarchy. Opinions, thoughts and professional growth matter to all of us.
Improving Communication Across Multiple Lines of Insurance
Auto & Home
Workers
Compensation
Small
Commercial