Benefits of Coaching
Coaching insights, AI-enabled message intelligence and embedded writing assistance drive business forward while proactively addressing customer needs.

Carriers enjoy:
An amplified voice of the customer
Actionable supervisor insights
Enhanced employee productivity
Lovable employee recognition
Embedded AI and analytics
20%
IMPROVEMENT
Beta users across claims-specific use cases improved adjuster response times by at least 20%.
Data & Insights for Every Persona
Customized dashboards provide critical information to continually improve performance and customer experience.
My Insights
Personalized alerts to prioritize next steps, plus an inspiring customer quote of the day.
My Team Insights
Customized supervisor tools to guide best practices and indicate opportunity areas.
My Org Insights
Organizational-level data captures industry analytics, conversational insight and sentiment analysis.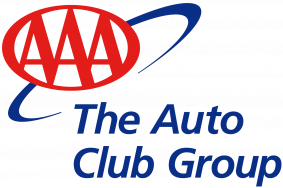 "AI-driven notifications have been extremely helpful with bringing attention to communication breakdowns. We can quickly triage what we're seeing, set expectations and recover."
Lori Pon
Head of Claims Strategy & Innovation
The Auto Club Group
AI-Enabled Message Intelligence
Hi Marley's message intelligence engine ingests conversational data and provides real-time alerts so users can
proactively engage with customers, de-escalating potential issues.
Litigation Risks
Mitigate chances of legal action.
Negative Sentiment
Recognize when a customer is upset.
Delays
Identify and prevent obstacles in the claims process.
Customer Questions
Promptly respond to message inquiries.
Learn how you can reduce customer churn and improve employee performance with Coaching by watching our recent webinar on-demand!