An Integrated Adjuster Experience
By simplifying administrative duties with smart, supportive functionality, adjusters remain efficient and can focus on higher-value work. Hi Marley's seamless ClaimCenter integration allows adjusters working directly within Guidewire to: 
Initiate text contact

 

Enable SMS opt-in/opt-out

 

Utilize SMS templates and scheduled messages

View real-time sync on claim notes and SMS messages

 

Save conversation transcripts as part of claim file

 

Automate assignment/reassignment communication

 

Promptly respond to "needs attention" Coaching alerts
Sync claim status, groups and secondary operators
"The powerful combination of Hi Marley and Guidewire ClaimCenter made automated status updates possible, keeping QBE customers informed and improving the efficiency of adjusters."
Joseph Liedtke
VP Integration Transition Oversight
QBE North America
Learn more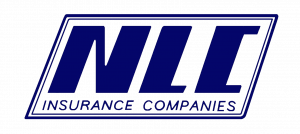 "After seeing the [Guidewire] integration in action, we were sold on the value of this technology and knew Hi Marley was exactly what we needed. We saw how powerful the two platforms working together could be and the efficiencies the integration would drive for our business and our policyholders."
Richard Lord
Vice President, Claims
NLC Insurance
Learn more
"We are pleased to offer this Hi Marley accelerator on the Guidewire Marketplace to help our customers deliver better experiences for policyholders and their employees. As a Premier level partner, Hi Marley is recognized for its contributions serving mutual customers."
Becky Mattick
Vice President, Global Solution Alliances
Guidewire
"Our claim adjusters are enjoying the ease of exchanging messages, documents and photos via text with policyholders. And with the Guidewire integration, this content is automatically added to the claims system; one of the many Hi Marley features that has resulted in better claim service for our customers and increased job satisfaction for our team."
Rick Hobbs
Senior Vice President of Claims
AF Group
Learn more
"Adopting Hi Marley's comprehensive and seamless two-way texting model will make life easier for both our customers and our representatives in a very user-friendly way."
David Burgoyne
Senior Service Center Operations Manager
Amica
Learn more

"When integrated with Guidewire, solutions partners like Hi Marley help insurers deliver the modern communications the average consumer is demanding while streamlining the entire claims, underwriting and servicing process."
Irene Bianchi
CEO
Peel Mutual
Learn more

"Hi Marley's accelerators that make integrations easier were a big selling point for us because other options we looked at didn't offer that. We liked that we could begin leveraging the tool as a standalone product to improve our claims process and operations, then easily integrate once Guidewire approves the accelerator for our version of ClaimCenter."
Michelle Skinner
Business Intelligence Analyst II
New Mexico Mutual
Learn more
Hi Marley also seamlessly integrates with Guidewire InsuranceNow!
A Glimpse Into Guidewire ClaimCenter
We're modernizing the claims experience. Expanded Hi Marley case details provide case options, SMS and note logs and one-click access to insights and analytics, allowing adjusters to communicate more effectively with policyholders while reaping the benefits of streamlined admin tasks.
Integration Benefits
Enjoy Functionality Faster
Customers do not need to focus on custom API development, and requirements that would take several months to a year now can take just two to three weeks.
Increase Collaboration and Ensure Compliance
All conversation files, notes, transcripts and documents are stored in one place so team members can access up-to-date information.
Streamline Communication Across the Ecosystem
Connect all providers who touch the insurance experience into one simple conversation for the end customer.
Our seamless integration allows carriers to launch Hi Marley within ClaimCenter and leverage Hi Marley functionality directly in the Guidewire platform, without needing to jump between systems.